Yes, if you wish to give anonymously please follow the instructions below:
1. Click the DONATE NOW button on the campaign page.
2. Select "contribute anonymously" found on the donation form.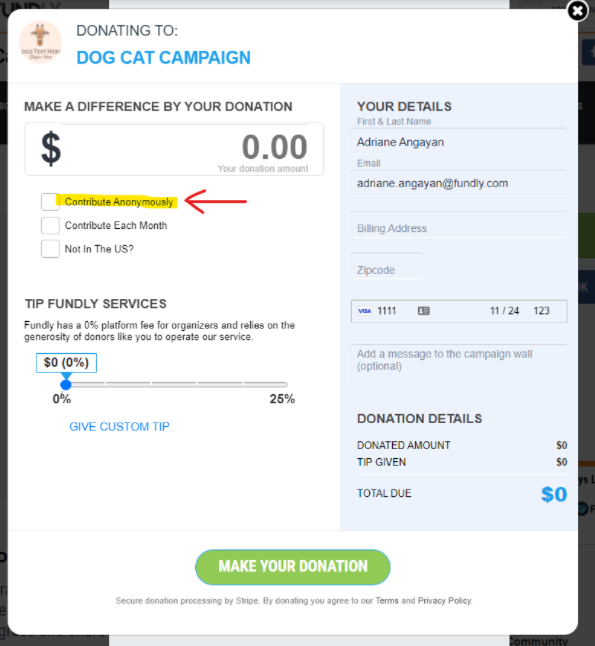 *Note: The anonymous option hides your personal information publicly on the campaign wall; however, your information will still be visible to the campaign owner.