FAQ:  How to set up an Employer matched donation in V2 
To set up an Employer matched donation, you will need to enter two donations - one donation for the Organization and one donation for the Employee – and use a custom data set to link the two gifts together.
The Gifts Additional Information custom data set is the best place to add the custom fields that will link the two donations together. Select Configurations from the main menu and then select Custom Data Sets.
Find the Gift Additional Information custom data set and select Edit from the drop down on the right.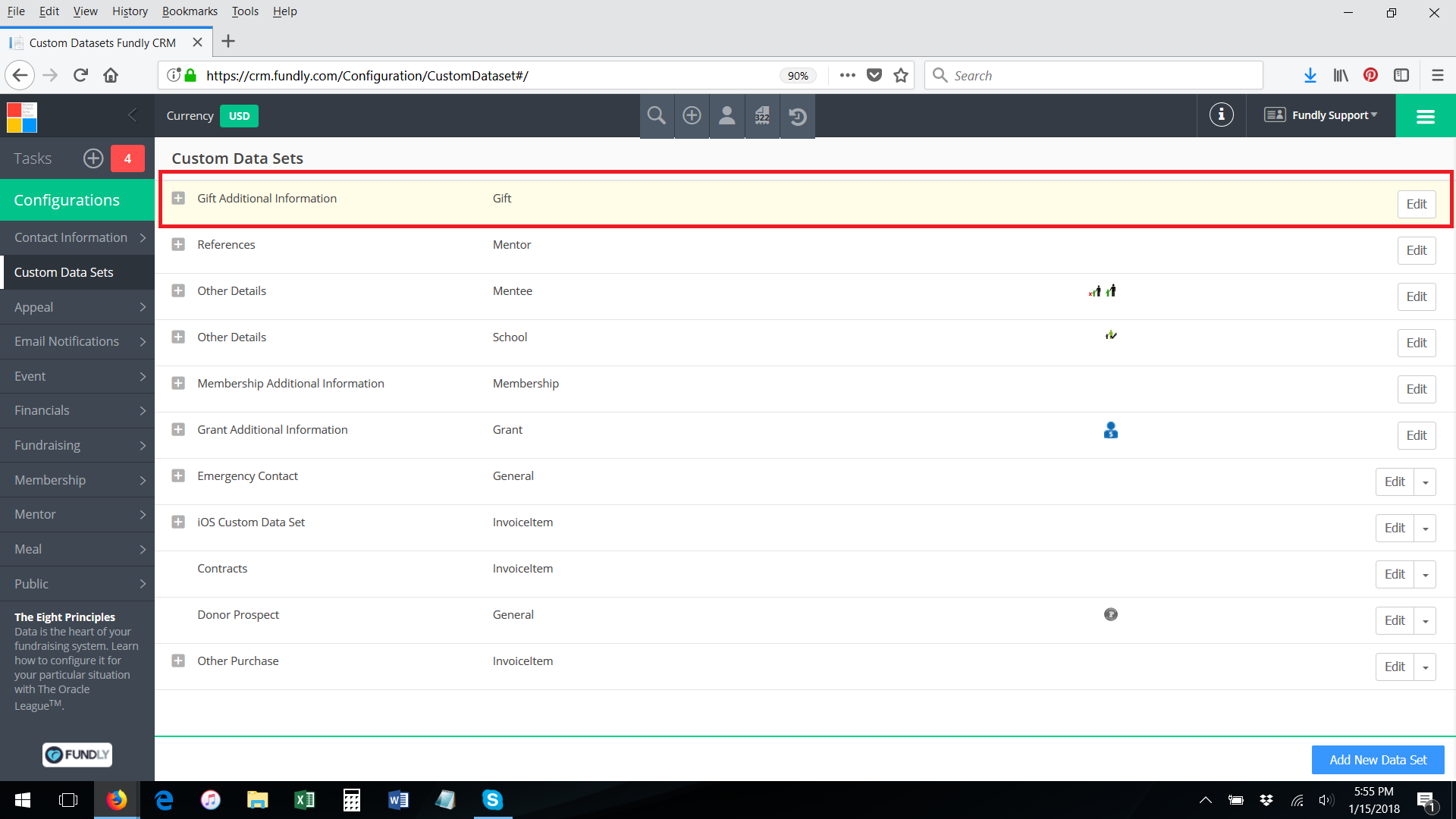 Add the fields that you want. We suggest adding "Eligible for Employer Matching Gift" as a yes/no field and the Name of the employer (as a contact name field). You may opt to add other or additional fields to suit your needs.
To record employer matching gifts, start by adding a gift from the full add menu (Quick Add and then choose Add More Information or via Add Invoice or Add Gift from view contact or Add Gift from the Gift Index screen):
Enter the Employee donation and fill out the gift additional information matching gift fields that you previously created; you may want to also indicate this gift is eligible for an employer match in the memo field.
Next, add another new gift, for the company/employer; you may want to indicate in the memo field that this is a matching gift.