Auctions: Recording Purchase of Auction Items 
Management of auctions (recording bids/purchases and charging purchaser credit cards) is handled via a third-party application (of your choice); we recommend Handbid as their export is specifically designed to work with our import utility.
Information on the purchase of auction items can be recorded to contact records via the Import Utility; the data is exported from your auction management software and then imported to Fundly CRM.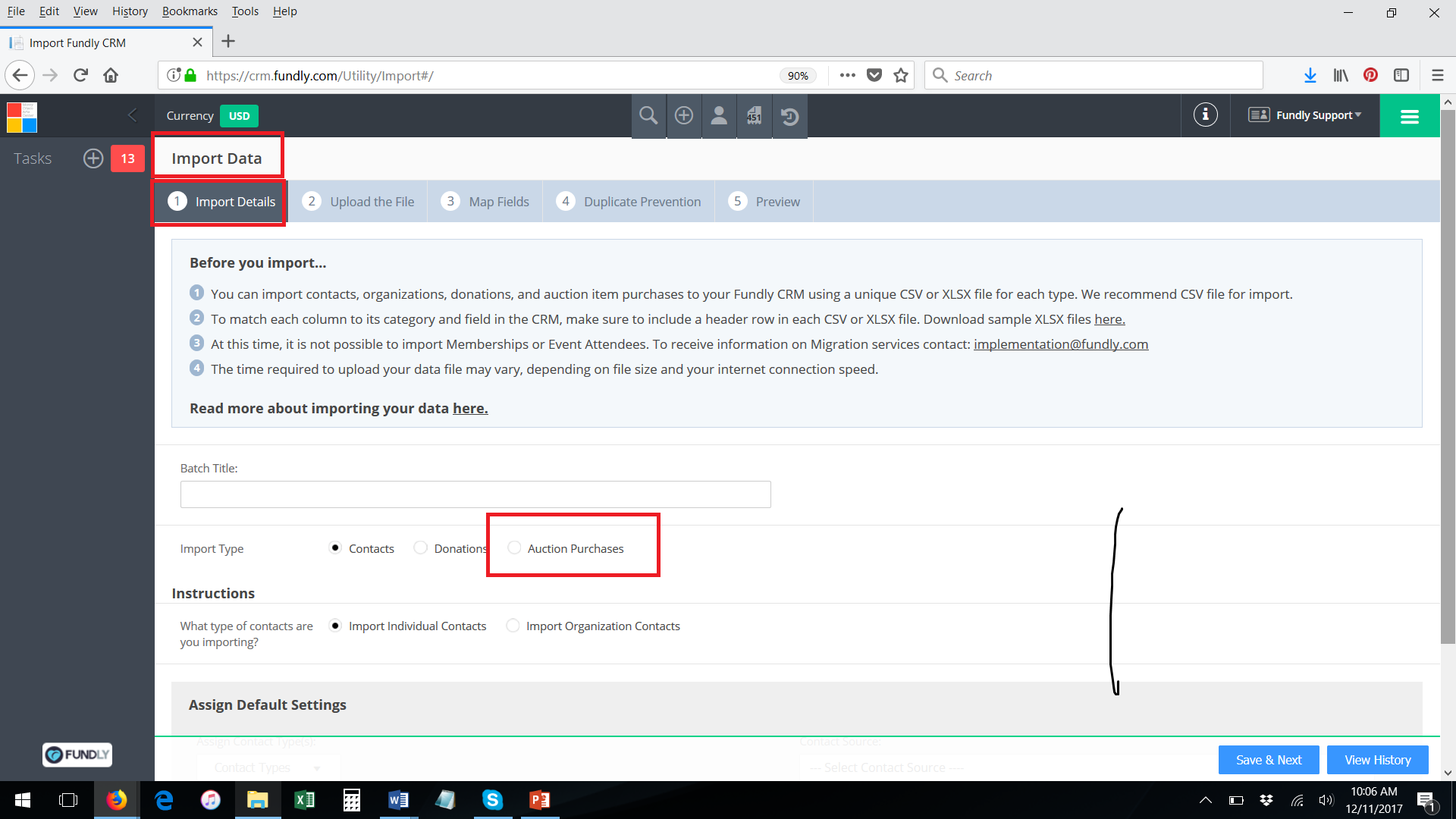 We have provided an Auctions Import Template for your convenience.
Create your import file, following the instructions within the template.
Follow the import utility instructions to import the data.
After the import has finished processing, you will be able to find the auction purchase(s) on the contact's record on the Financials tab and on the Invoices module.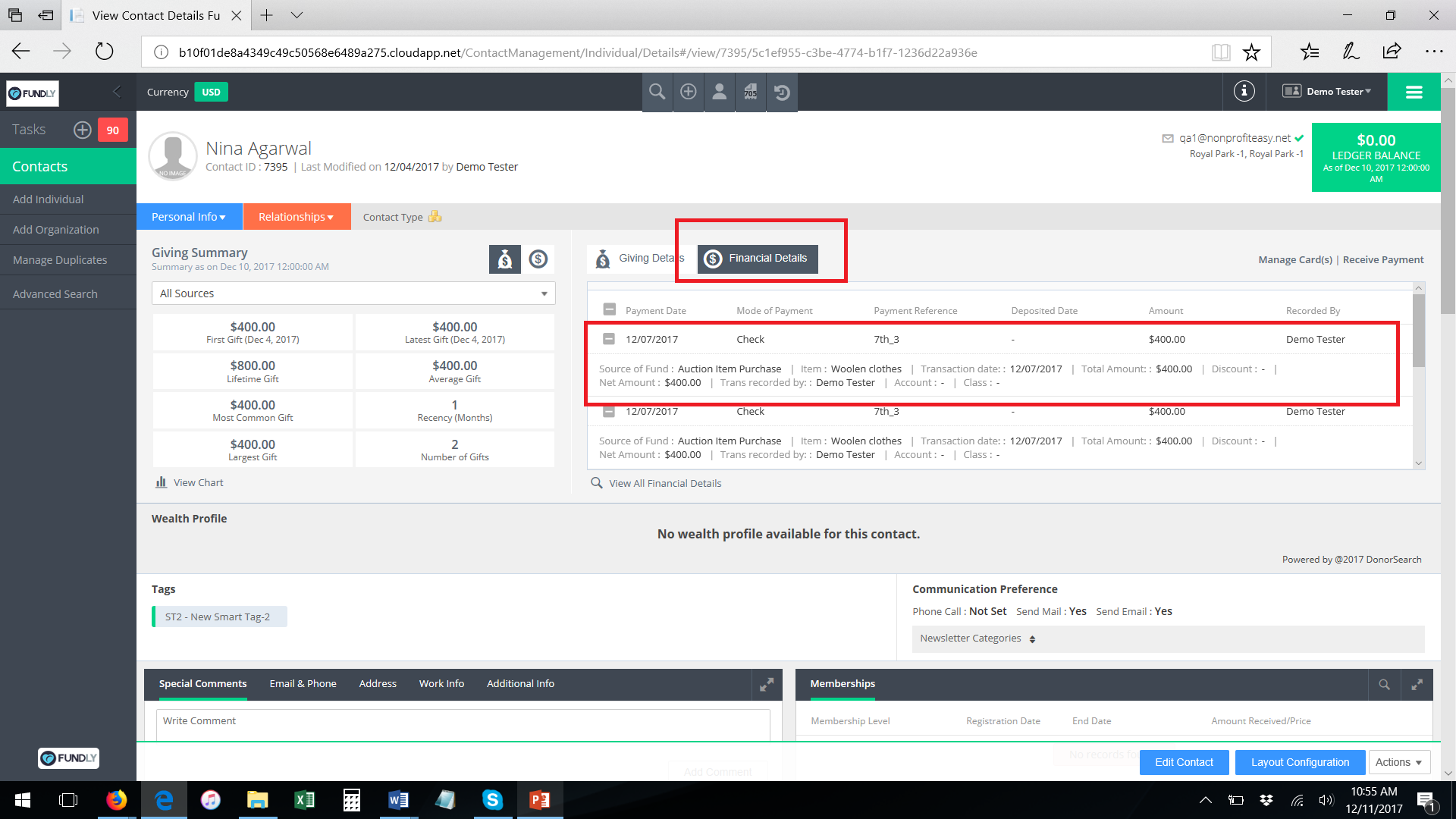 If the purchaser paid more than the fair market for the item, then the system will consider the amount above the fair market value a donation. For example, if the fair market value of an item is $50 and the person who purchased it at auction paid $80 for it, then $30 of the purchase price is consideration a donation. The transaction will show on the Financials and Invoices module as a split transaction. The donation portion of the purchase will also show on the Donations tab and on the Engagement History module.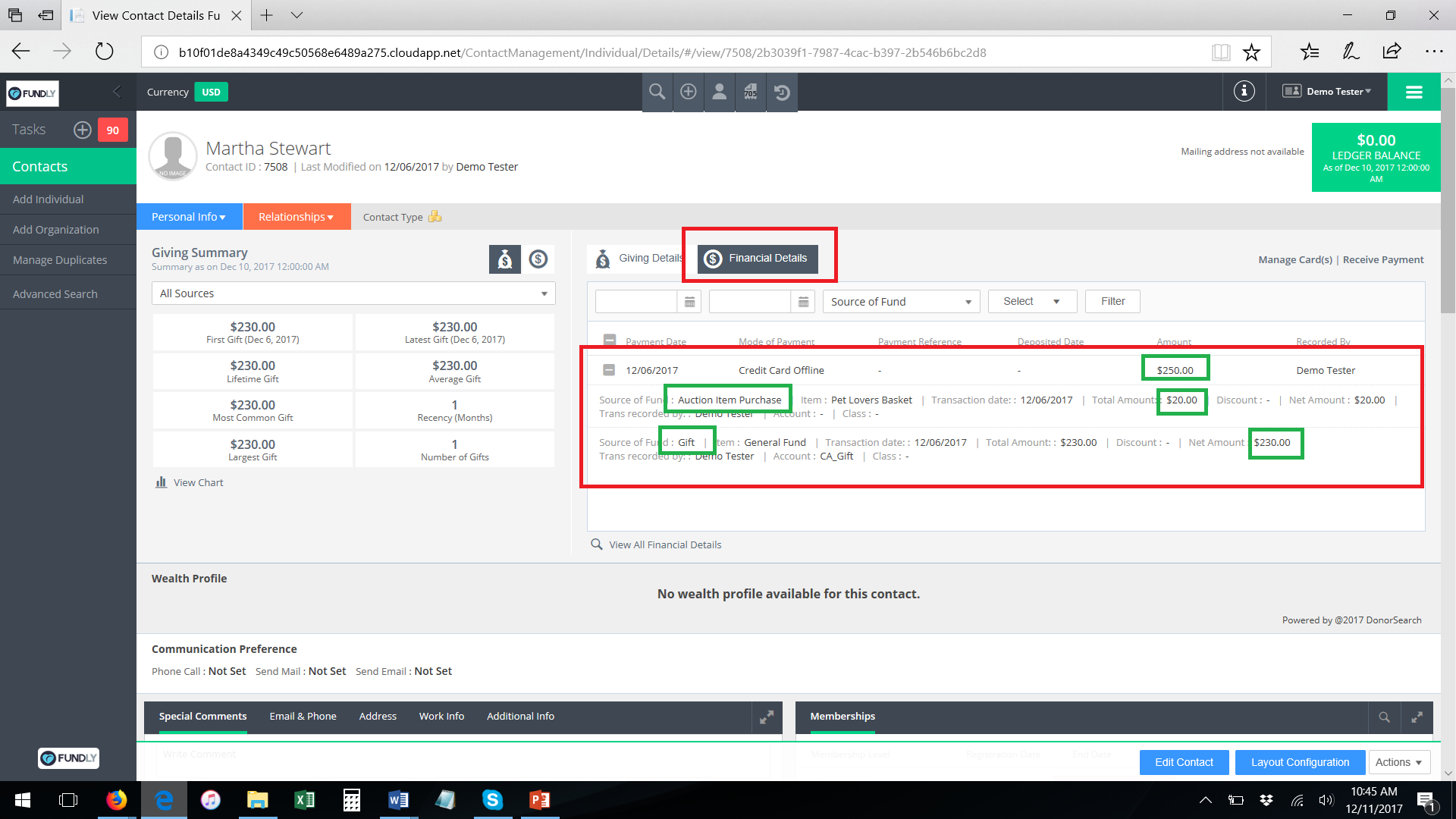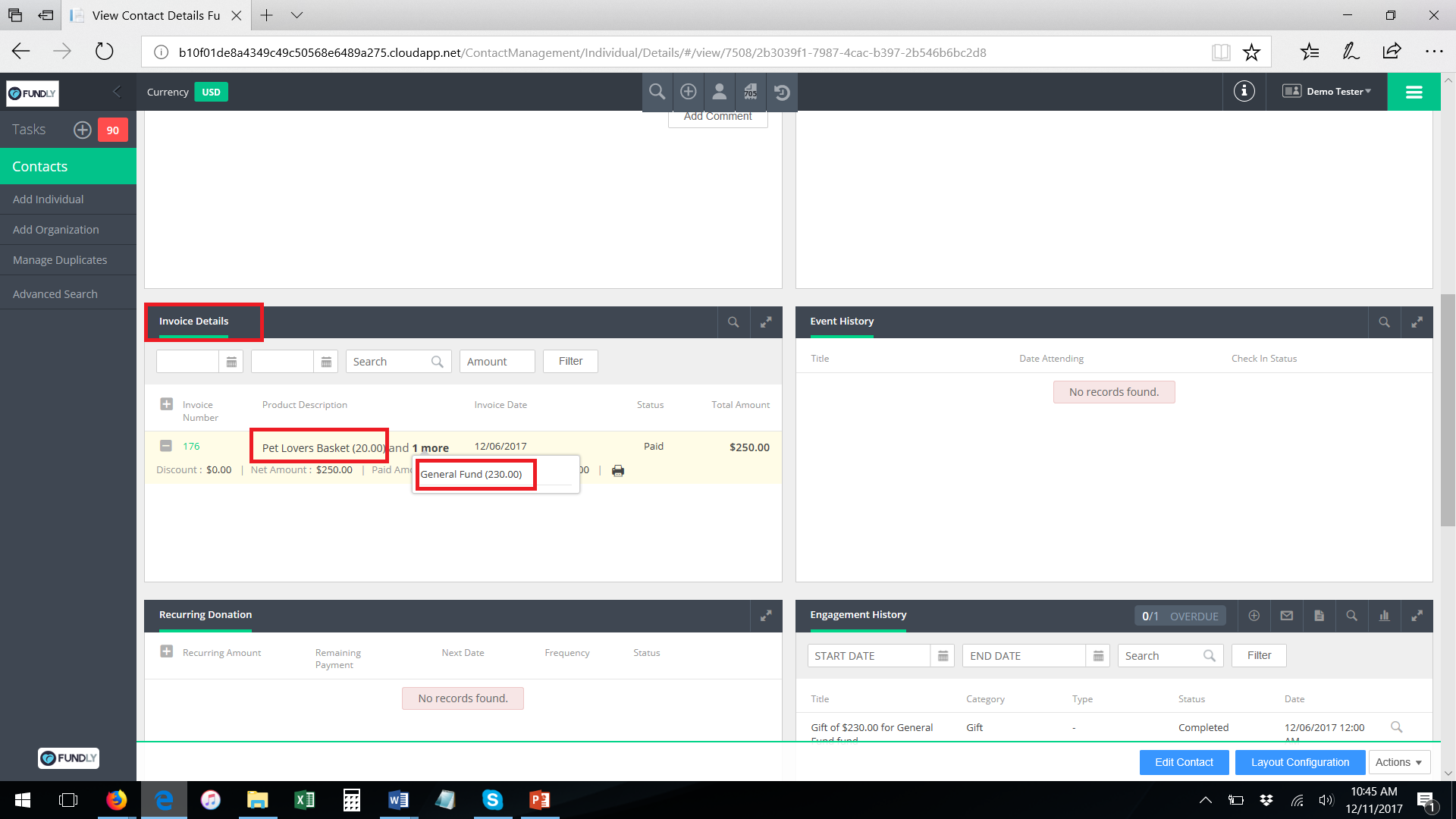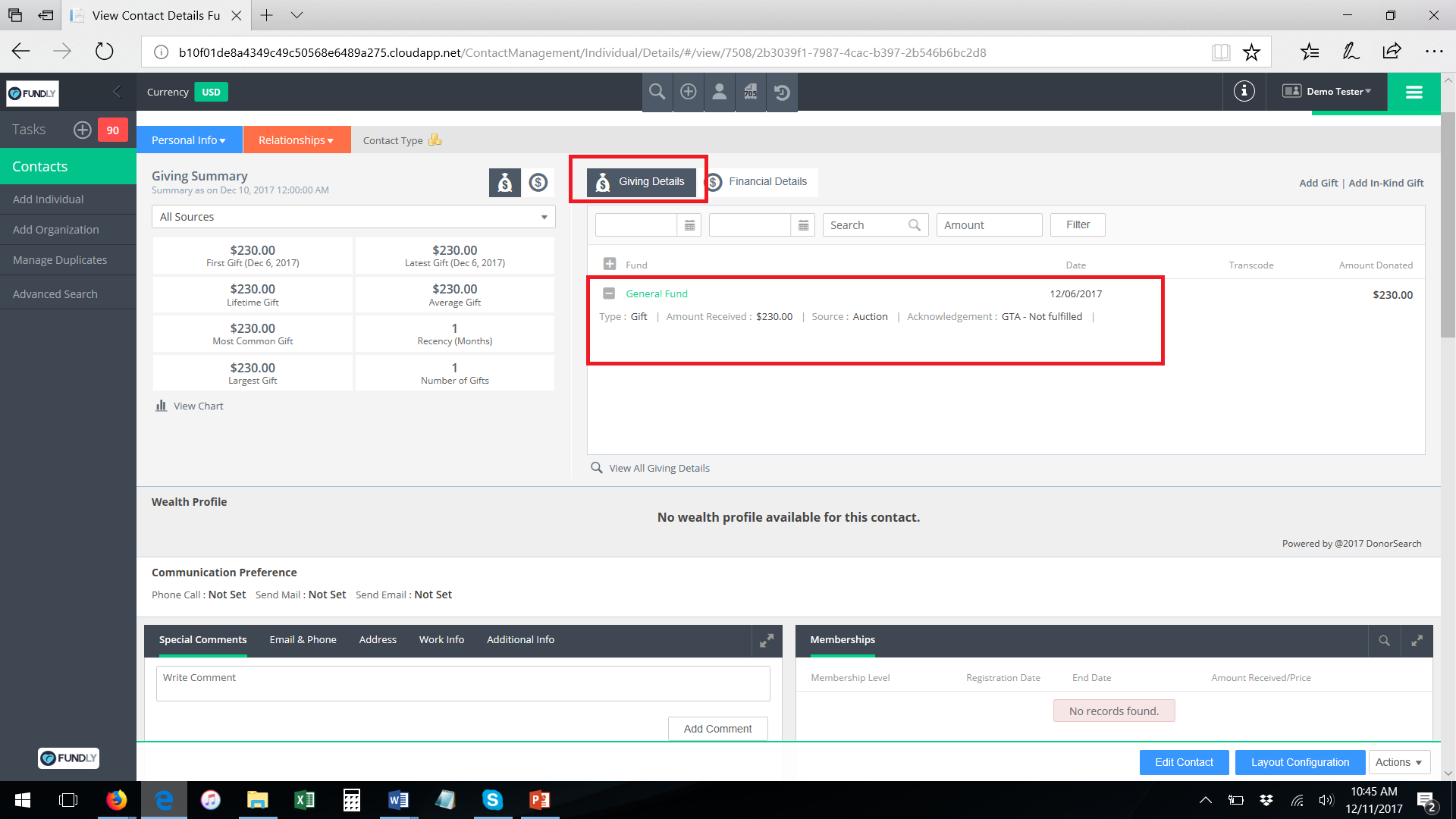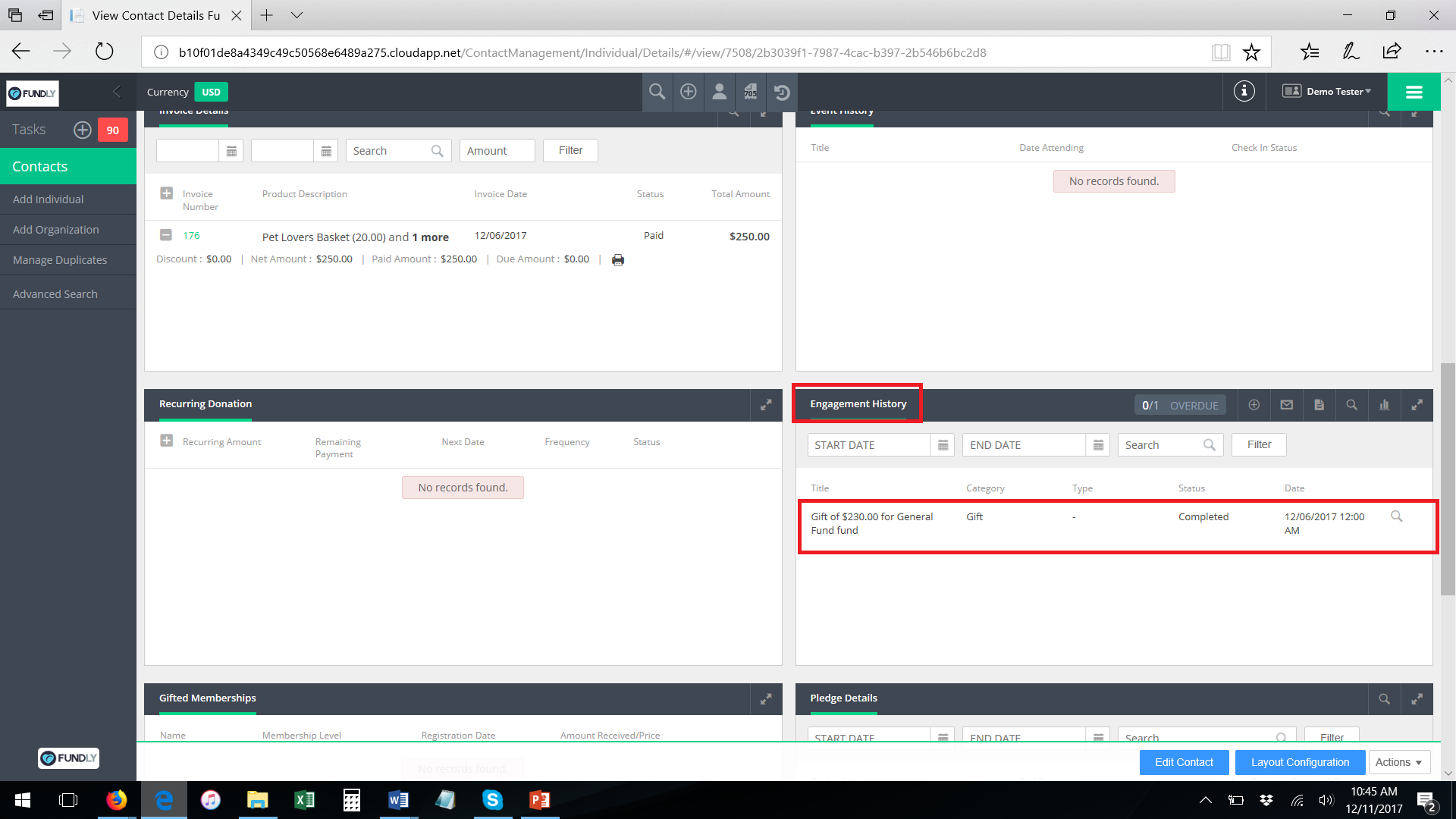 You can generate donation acknowledgement letters for the donation portion of the transaction from the Send Acknowledgements area.
You can do an advanced search and/or write reports to generate a list of auction purchasers and the associated details using the criteria "gift source equals auction."