FAQ: How Do I Record in Fundly CRM That I Sent An Email From My Email Account to a Contact?
You can record a task or interaction to do this (see this tutorial on recording tasks and interactions), but there is an even simpler step: simply use your Fundly CRM "BCC Address" in the BCC line of your email and Fundly CRM will automatically record that the communication was sent to the contact.
To find your BCC Address, click on the Support Menu drop down in the upper right hand corner (your log in name) and select Account.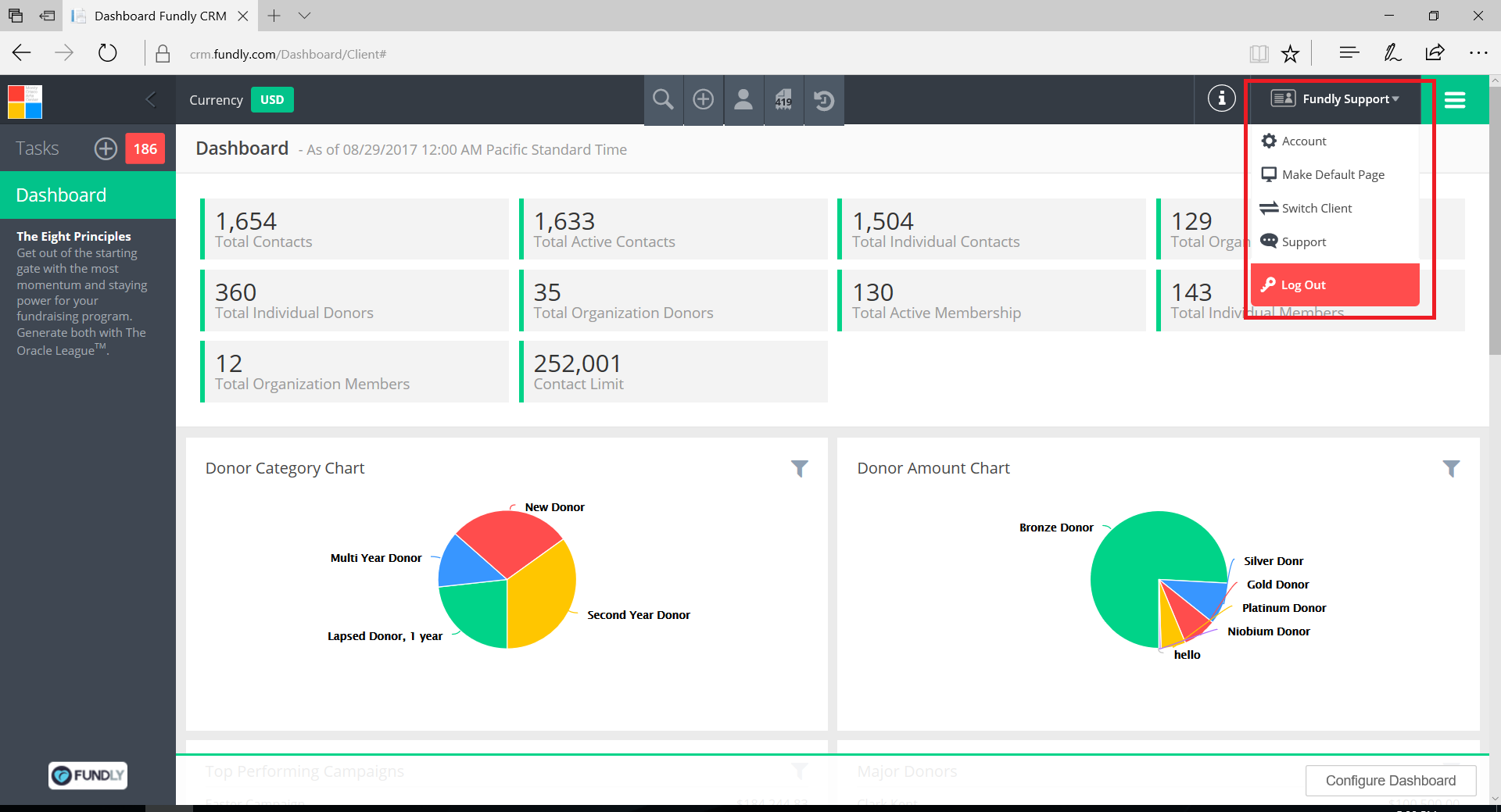 Scroll down to the bottom of the Organization Info page to the Cc/Bcc Email for CRM field (please note: the email address here pictured is for our demo system. Each Fundly CRM client has their own Cc/Bcc Email for CRM address. Make sure you are using your organization's personal address and NOT our demo account address).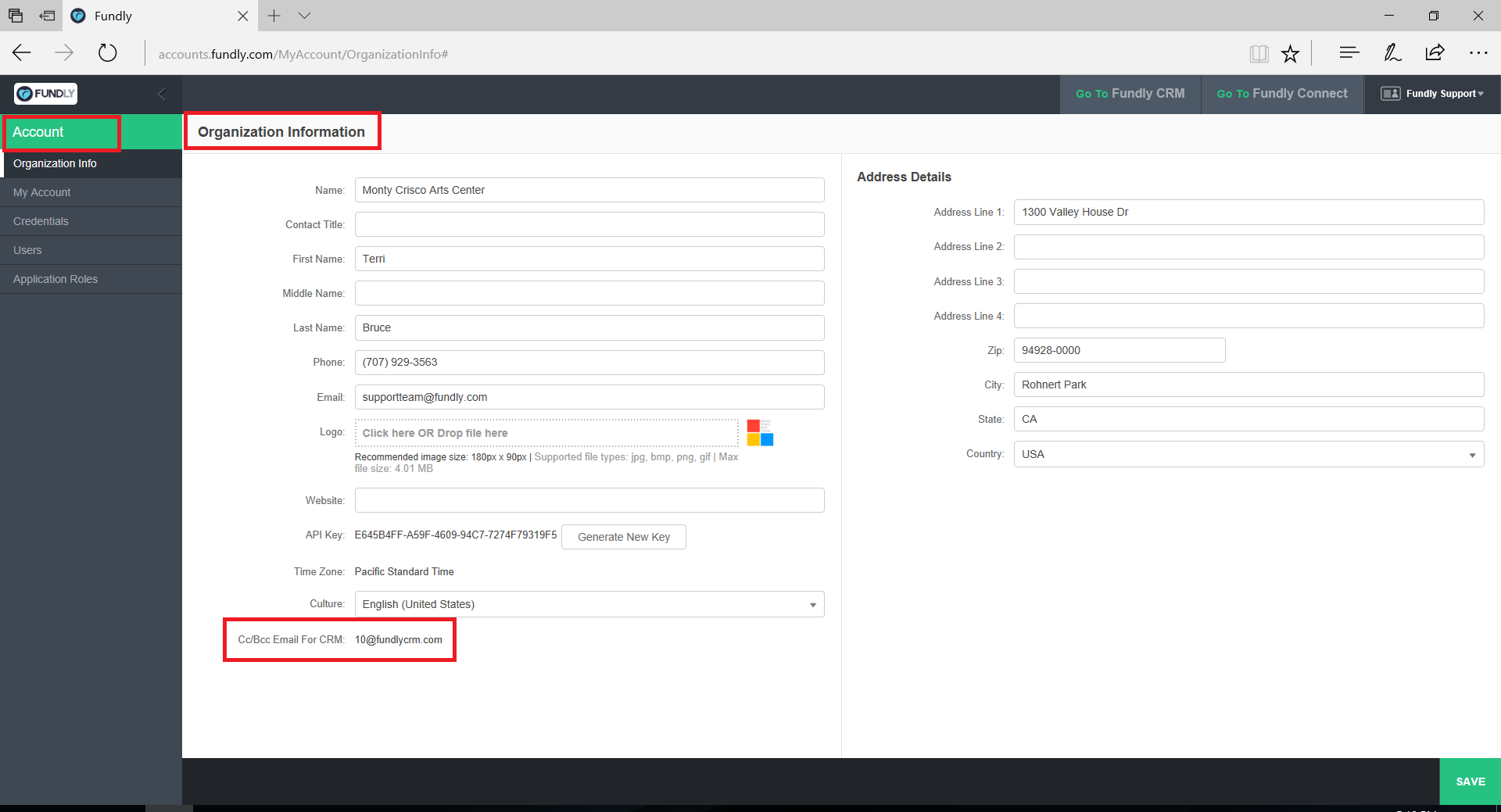 Copy and paste the Cc/Bcc Email for CRM address into the BCC field of your email.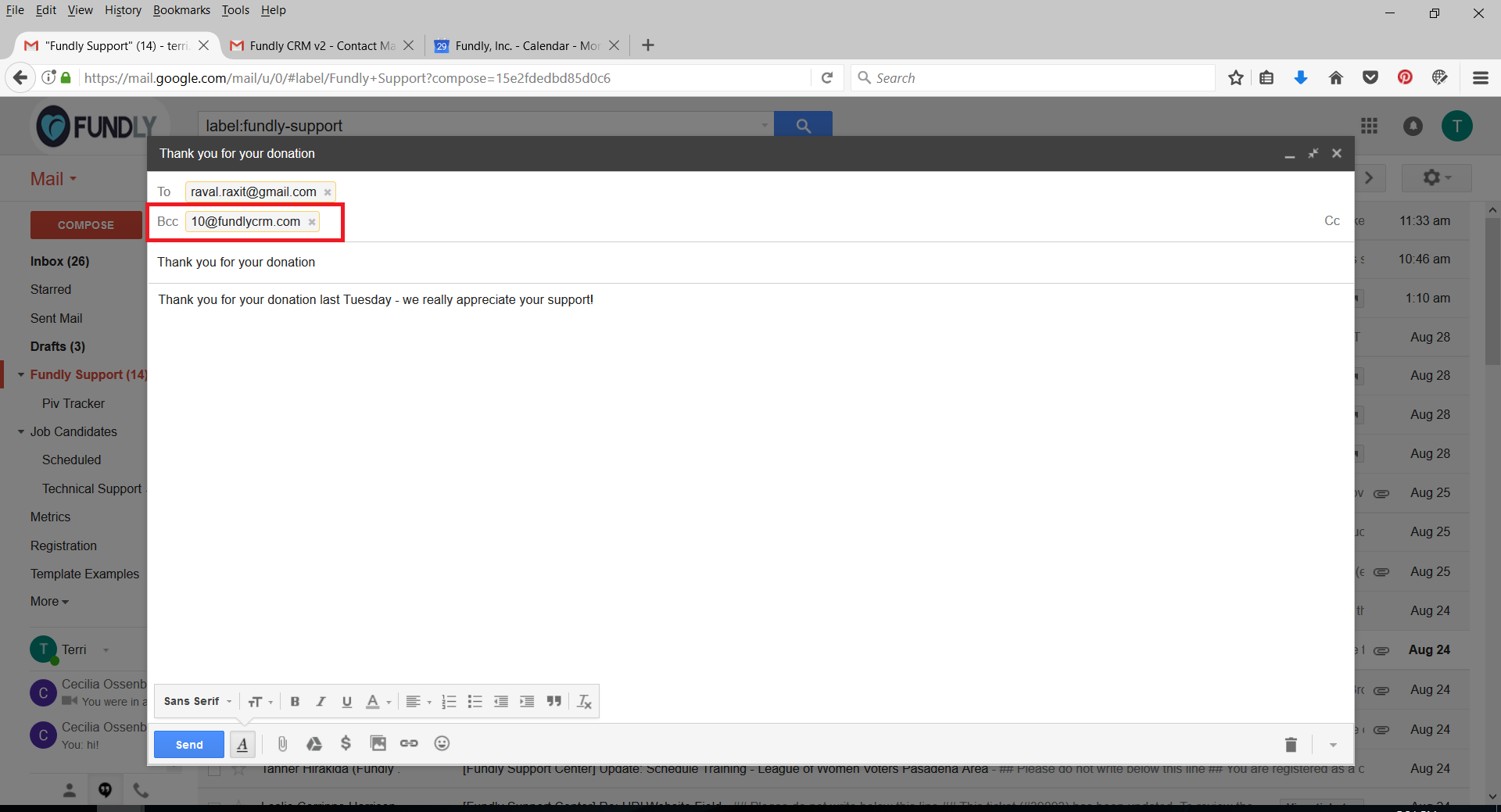 After sending the email, view the contact record of the contact(s) that the email was sent to. In the Engagement History, you will see an entry for the email.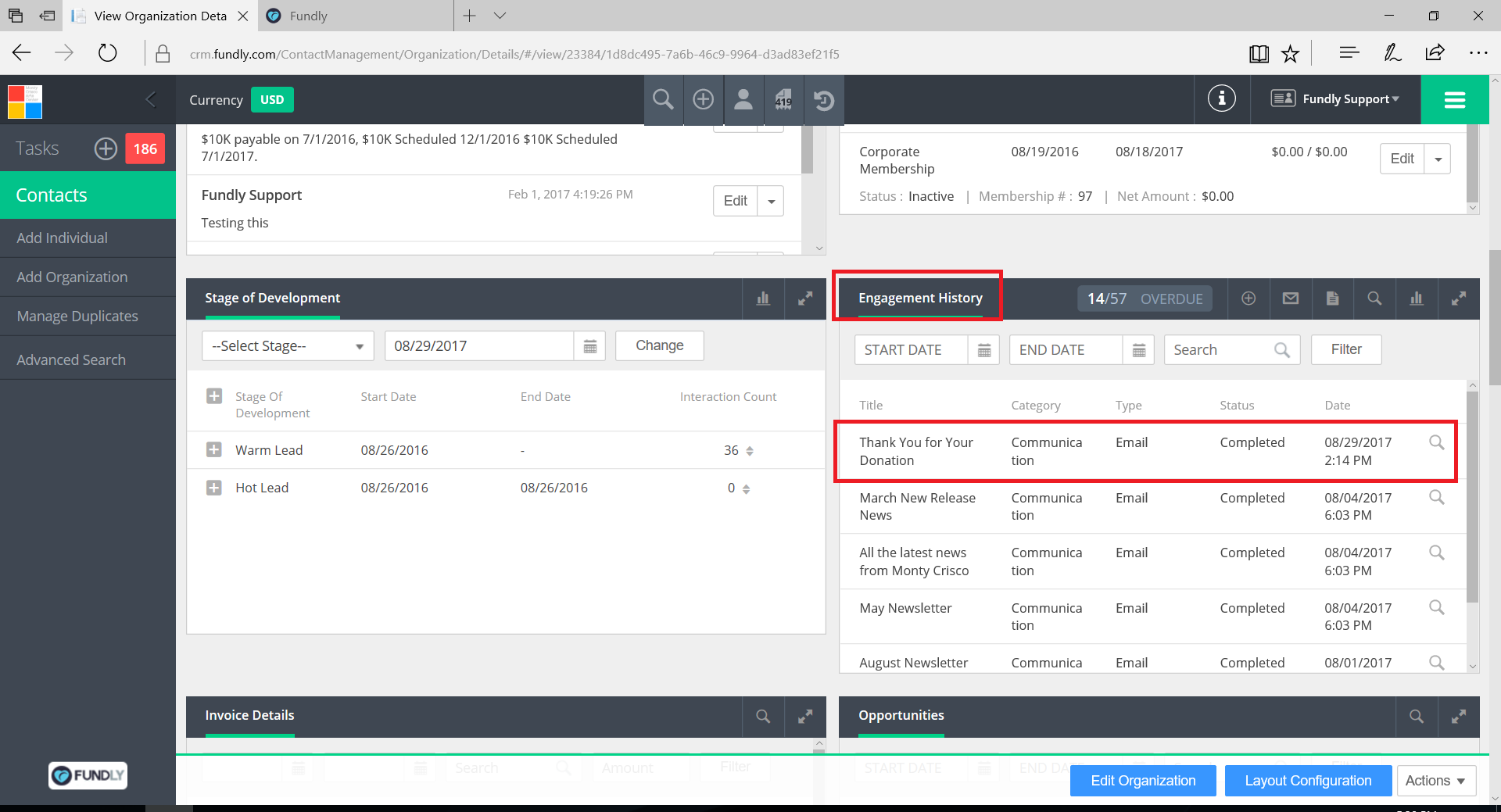 Click on the magnifying glass next to the entry to see the details of the email.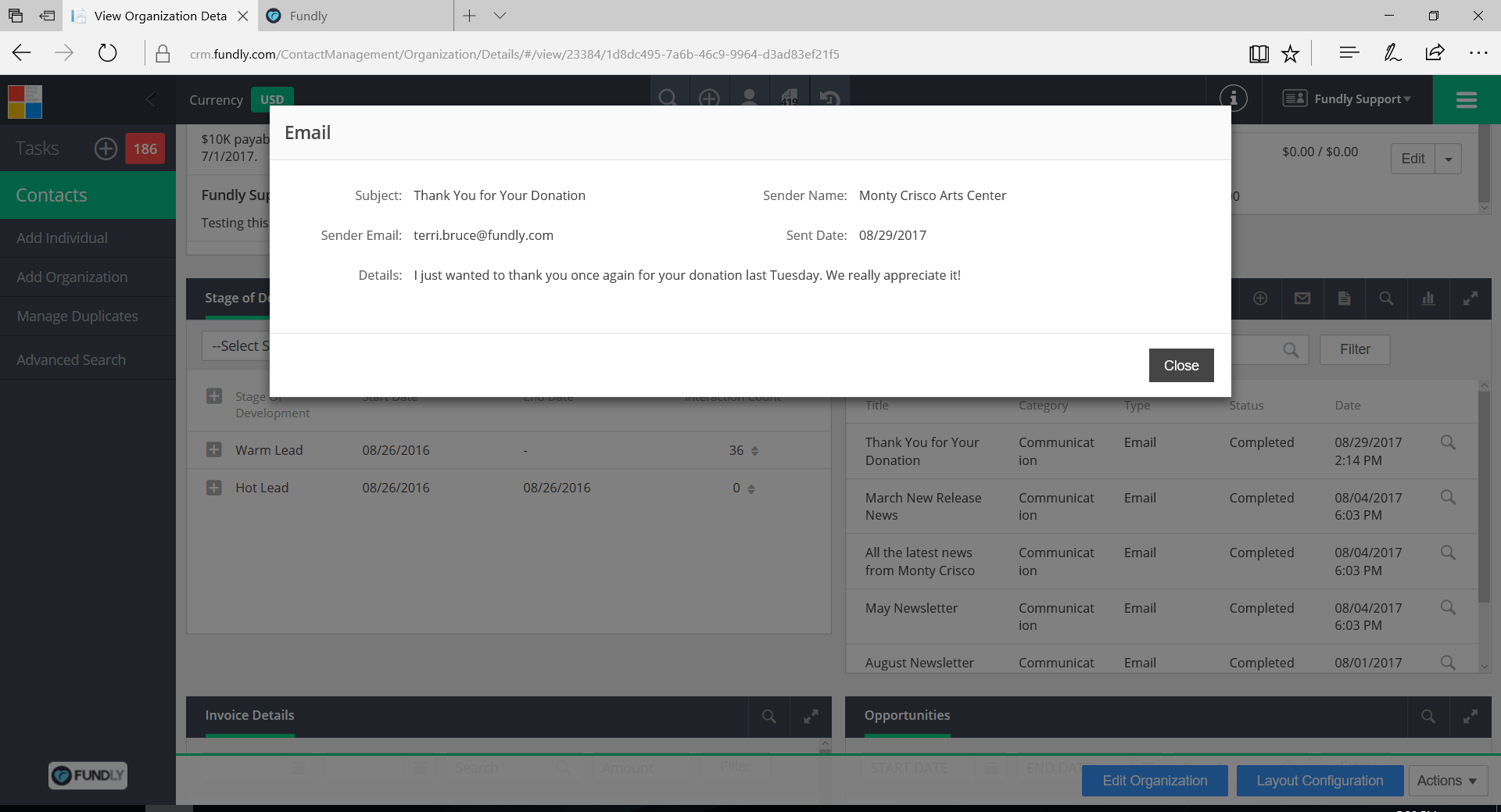 Save