How do I send updates to my supporters and donors?
Your supporters and donors LOVE to get updates from you so make sure you try and send out as many updates to your campaign as possible!

With Fundly, you are able to send updates in multiple ways

By Email

Click on the "Email Tab" from within the dashboard and send emails directly from our tools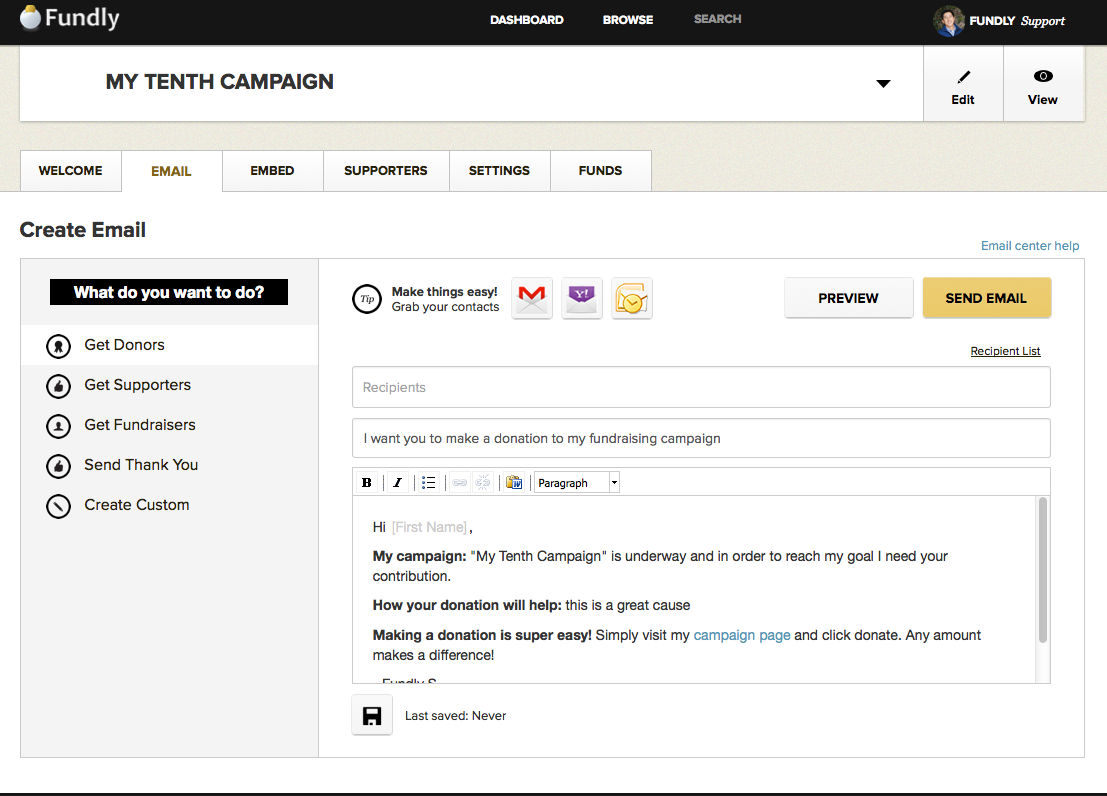 Post Updates
When you are logged into the dashboard you can post updates directly from the home screen
On this screen you can also send these updates directly to your facebook or twitter account by clicking on the logos on the bottom right of the updates section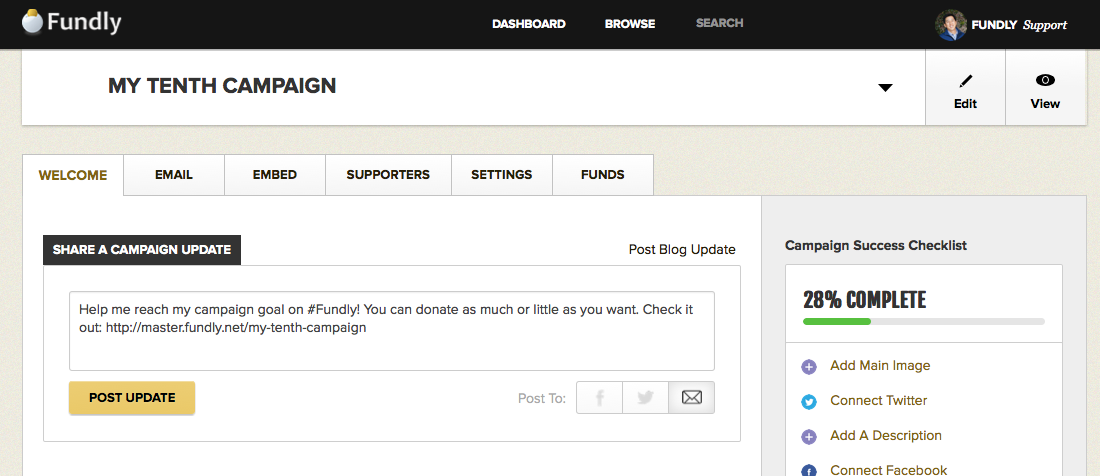 Post Blog Updates with Photos
On the same page, you also have the option to post an update with a photo and title.

Click on the Post Blog Update
Enter in a title and image and post directly to your favorite social networks with images!